Keywords: MALDI TOF, Molecular testing, GenProbe, Vitek MS, VITEK-2, Accuprobe assay, Quantiferon TB Gold in tube assay, automated culture, NASBA, Chiron, Anoxomat anerobic culture, Hospital infection control, VIDAS, Microbiology newsletter, DNB training.
About the Department: Bringing Bench to the Bedside
The main focus of the department is to provide high quality service and improve continuously and innovate Clinical Microbiology services. Totally pro-active department that traces all positive reports back to the bedside by sharing the findings with the treating unit for better understanding and actionable results. This also helps limit any possibility of nosocomial infections as well. Over the last decade, this department has attained important milestones. Our department has balanced matrix of well experienced and young team of 6 consultants (5 MD, 1PhD), 1 Senior Resident andDNB residents. Departmental activities are supported by 22 qualified and trained technologists.
Dr. C. Wattal (Chairperson): Professor & Senior Consultant. Dharamveera (best consultant of the year) and Simran Nundy and IAMM (National Body) (best published paper) awardee.Keen interest in Clinical Microbiology, Immunology and Infectious Disease. Chairman since 1994 and secretary HICC since 1991, Treasurer Indian Association of Medical Microbiology (Delhi Chapter). Immense contribution in study of antibiotic resistance (AMR) well acknowledged in country and abroad. Our faculty constitutes of the following young professionals who have created a niche for themselves in the specialty.
Dr. Jaswinder Kaur Oberoi: Associate Professor
Dr. Neeraj Goel: Associate Professor
Dr. K. J. Prasad: Professor
Dr. Sanghmitra Datta: Associate Professor
Dr. Reena Raveendran: Assistant Professor
Dr. Shilpi Khanna: Senior Resident
State-of-the-art-techniques
A) Molecular Testing
Transplant Associated Infections:
CMV QuantitativeReal time PCR
EBV Quantitative Real Time PCR
BK and JCQualitative Real time PCR
Hepatitis
HCV QuantitativeReal time PCR: Roche Cobas Taqman
HBV Quantitative Real Time PCR: Roche Cobas Taqman
HBV and HCV qualitative TMA : Chiron
HEV Quantitative Real time PCR
Viruses causing Encephalitis/ Aseptic meningitis / vesicular lesions/ infections in immmunocompromised
Herpes virusQualitative Real time NASBA – Easy Q Platform
Enterovirus qualitative Real Time NASBA – Easy Q platform
HIVRNA count- Real time quantitative NASBA-Easy Q platform
HIV qualitative molecular test- TMA – Chiron
Respiratory infections:
Adenovirus Real time qualitative Real time PCR
Influenza A & B- Real time PCR
RSV- NASBA
H1N1 Real time PCR
Blood bank Individual Donor Screening with nucleic acid amplification:
Mycobacterial infections:
HAIN's GenoType MTBDRplus assay: This assay permits the molecular genetic identification ofMycobacterium tuberculosis complex and its resistance to rifampicin and/or INH from culture isolates pulmonary clinical specimens directly. The reports can be made available within one day for rapid and accurate management of tuberculosis.
GenProbe for molecular diagnosis of TB (transcription mediated RNA amplification assay) for detection of Mycobacterium tuberculosis from pulmonary and extra pulmonary samples.
Accuprobe assay and Genotype Mycobacteria CM assay for rapid species identification of 16 common mycobacteria spp. from culture.
Automated rapid culture and 1st and 2nd line (10 drugs) antibiotic sensitivity tests for Mycobacteria performed by Bact/Alert-3D method
B) Culture and susceptibility testing. 
Automation in blood culture (BacT/Alert-3D), the first in north India.
VITEK-2 Excel has been acquired by upgrading Vitek-1, for automation in bacterial identification and antimicrobial sensitivity (with MIC values).
Recently acquired CO2 Incubator for growth of fastidious organisms.
Assay for minimum inhibitory concentration (MIC) using the E-test, to obtain accurate knowledge of antibiotic sensitivity complementary to Vitek-2
Automated ID and MIC susceptibility testing for yeast fungi.
Anaerobic automated system: Anaxomat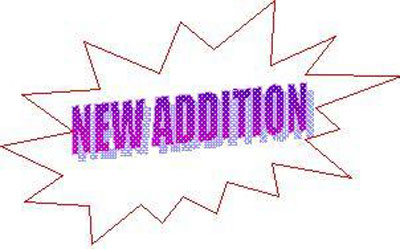 IAMM EQAS, SGRH : www.iammeqasdlh.com
Current Highlight and new addition of the department: Identification of bacteria/fungi/Mycobacteria within 5 minutes by Matrix-assisted laser desorption ionization–time of flight mass spectrometry (MALDI-TOF MS)
Department of Clinical Microbiology and Immunology at Sir Ganga Ram Hospital is pleased to introduce a revolutionary and innovative technology, MALDI-TOF MS, for the first time in a healthcare setting in the country, which aims to drastically reduce the identification time of organisms at species level to 1-2 minutes.
Principle of MALDI-TOF
The principle of Vitek-MS consists of ionizing chemical compounds to generate charged molecules and to measure their mass-to-charge ratio (m/z).
Laser light causes the sample and matrix to volatilize.
The ions formed are accelerated by a high voltage supply and then allowed to drift down a flight tube where they separate according to their mass
Ionised mass is detected at the end of the flight tube by a particle detector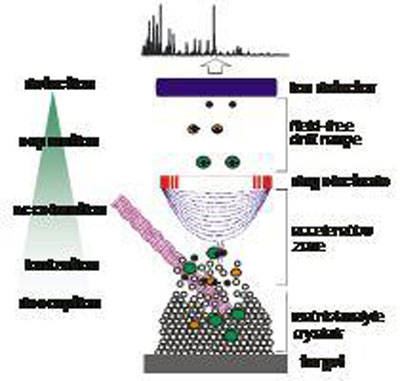 UTILILTY of MALDTI-TOF
The identification of clinically significant organisms within few minutes as opposed to the 15 to 24 hrs time frame previously required with traditional overnight methods. Studies suggest that same-day bacterial identification can have a demonstrable clinical impact (lowering of mortality rates by initiating appropriate therapy) and are associated with significant cost savings for hospitals and patients.
MALDI-TOF aids in rapid identification of difficult to identify organisms accurately like Nocardia spps., Haemophilus spps., anaerobic bacteria and filamentous & yeast fungi, Mycobacteria spps.,including atypical mycobacteria. Molecular methods, though, able to identify most of the organisms, are still evolving, expensive and laborious to be used for routine identification. MALIDI-TOF gives speed, accuracy and economy to identify these myriad organisms in a matter of few minutes.
MALDI-TOF technology, apart from being robust, is compatible with futuristic Hospital Infection Control software, Myla. The interfacing of MALDI-TOF with Myla will help in generation of real time data for monitoring and alerting of any unusual pattern of bacteria in hospital wards and ICU e.g., outbreak of multidrug resistant (MRSA, VRE) organisms. This technological advancement will help the clinical microbiology laboratory in supporting management and control of health-care-associated infections (HAI) timely and more effectively.
C) Serology
Automated ELISA work station
Profiles for viral hepatitis (A, B, C and E). Ours is probably the only laboratory in the city that confirms hepatitis B virus surface antigen positive cases with a confirmatory neutralisation assay.
Rapid diagnostic tests for all major infectious diseases like: HIV (all HIV positives are confirmed with 3 different ELISAs as per WHO recommendations).
Rapid test for Typhoid fever, cryptococcal meningitis, bacterial meningitis, leptospirosis cysticercosis, hydatid disease, etc.
ELISA for dengue fever, mycobacterial infections, amoebiasis, etc.
ELFA (VIDAS) for C. difficile toxin assay.
Quantiferon TB Gold in tube assay.
Weil felix test for typhus, IgM ELISA for scrub typhus.
Legionella Urinary antigen
D) Microscopy
Digital Photomicrograph system for documentation of the microscopic findings. Such prints can be attached with the reports of the patients for objective evaluation.
Direct Immuno fluorescence assay for Pneumocystis carinii
Direct fluorescence assay for M. tuberculosis, fungi.
Quality control
The efficiency of the laboratory in meticulously following internationally recommended techniques, adhering to various elaborate inbuilt control protocols and guidelines reflects in the accurate test results. Our laboratory has been accredited by NABL (ISO 15189:2003) since 2004. Successful annual NABL audit in 2011 and continuation of certificate till 2012 has been granted to our department in fields of bacteriology, mycology, mycobacteriology, serology, virology, molecular biology and parasitology. 
Following are the highlights of our rigorous quality control practices.
Quality Control protocols followed, as per international standards.
Antibiotic sensitivity is done as per the Clinical and Laboratory Standards Institute (CLSI) with American Type Culture Collection (ATCC) controls.
Enzyme Immuno Assay (EIA) controls evaluated in every run.
Computerised data records and archives.
A standard operating procedures (SOP) manual was published as a reference document for all technical staff to follow. This was upgraded as per NABL standards.
The department has been recommended to conduct EQAS program for North and North East under the aegis of Indian Association of Medical Microbiology.
Future plans
To upgrade our department following additions are planned:
Automation in molecular diagnostics
Automation in media preparation
Academic Activities
Accredited for DNB course in Clinical Microbiology since 2003 and has 1-2 candidates every year. The training includes daily bench work according to the posting schedule, presentation of cases in the clinical meeting, review of literature in journal club, seminars and attending other academic activities of the hospital. The seminars/tutorials/journal clubs are held on every Wednesday & Saturday. The students maintain the contents of the seminars and case reports as presented in the meeting. The students also co-ordinate the practical tutorials for technicians in which they give a brief talk on a specific topic, which is then discussed with the help of a moderator.
Microbiology Newsletter :Our department has been taking out 6 monthly newsletter for Microbiology (bacteriology and mycology, serology, molecular biology & mycobacteriology) since 1995, first of its kind in India. Apart from having wide circulation among medical fraternity, these newsletters are also hosted on the website of SGRH for open access to all. The data from the newsletter has also been instrumental in formulating the antibiotic policy of our hospital which is updated from time to time. The department Chairman is also the founder editor of SGRH Newsletter since 1997. Both newsletters are web hosted and appreciated by readers across the country and aboard.This represents the ultimate transparency in working of the department. The newsletters also serve as a yearly audit of the department besides getting subjected to preview.
Academically active faculty attending national and international conferences and presenting papers. They receive invitation for participation in W.H.O. activities and other seminars and symposia. Our Chairman also has the distinction of having got listed in the Marquis Who's Who in Science and Engineering (USA) directory for the year 1998-99. He is also the editor of Sir Ganga Ram Hospital Newsletter.
Weekly In-house CME for the technical staff as per the schedule.
Hospital Infection Control
The department of Clinical Microbiology & Immunology is active member of hospital infection control committee (HICC). Hospital Infection Control Committee meets twice a month of which Dr. C. Wattal is the member secretary since last twenty years. Under HICC, the department carries out surveillance of hospital acquired infection (HAI) with the help of infection control nurses. Laboratory records are analyzed to determine the rate of infection in various areas of the hospital. Presently the surveillance is passive and is based on the laboratory records of culture positive cases. Based on this, crude infection rates (CIR) are calculated for important HAI. This helps in establishing endemic baseline infection rates, identifying outbreaks and monitoring susceptibility patterns. Apart from surveillance of HAI, the environmental surveillance activities are also carried out which includes air sampling in critical and semi critical areas. In addition to this, the infection control practices are also routinely monitored by the following activities
Sterility checks of the new pre sterilized articles purchased by the hospital or the efficacy of the new disinfectants to be purchased is done when desired by the concerned authority.
I n use test of the disinfectants used in the hospital and sterility of Total Parenteral Nutrition (TPN) or any other sterile solution in use prepared in house.
Monitoring of CSSD (3M Attest system)
Surveillance of pathogens.
Infection control policies in force: disinfection, surveillance, isolation, antibiotic and chemoprophylaxis.
Active participation of Hospital Infection Control Nurse.
Nurses from School of Nursing attend the department during their course.
Yearly antibiogrammes published in the Microbiology Newsletter
Continuing medical education (CME) programme held regularly.
HMA award for the HIC committee in 2002.
Ongoing Research projects:
Our department has keen focus on research activities and regularly undertakes important research projects in collaboration with international and national organizations as given below:
Evaluation of Real time PCR method in the early diagnosis of Chikungunya Fever
A prospective evaluation of real-time panfungal PCR for early diagnosis of invasive fungal infections in patients with haematological malignancies.
In vitro potency evaluation of various generic antibiotics compared with their original research molecules
MultiplexPCR assay for the rapid identification ofMycobacterial species from extra pulmonary samples.
A surveillance of pneumococcal infections in adults, >50 years of age, in a tertiary care hospital in New Delhi (India)
Acknowledging the seminal contribution of our department in the field of research and generation of systematic data on antibiotic resistance, Dr. C. Wattal has been appointed as core group member of various task forces of Director General Health Services, National Communicable Diseases Centre, Government of India and Indian Council of Medical Research to assist in
Framing antibiotic policy.
Identifying researchable areas in limiting /understanding development of antibiotic resistance.
Identification and up-gradation of public health laboratories in the country for the diagnosis of infectious disease.
Publications
The department has strong focus on research and publication, which has resulted in numerous publications in several peer reviewed national and international journals. The following is the list of publications in last couple of years.
Research publications
Goel N, Wattal C,, Kaul D, Khanna VK. Emergence of ceftriaxone resistant Shigella. Indian J Pediatr 2013;80(1):70-1.
Oberoi JK, Wattal C, Goel N, Raveendran R, Datta S, Prasad KJ. Non- albicans Candida species in Blood Stream Infections in a tertiary care hospital at New Delhi, India. Ind J Med Res. 2012;136:997-1003.
Wattal C, Goel N. Infectious disease emergencies in returning travelers: special reference to malaria, dengue Fever, and chikungunya. Med Clin North Am. 2012 Nov;96(6):1225-55.
Oberoi JK, Watta C, Aggarwal PK, Khanna S, Basu AK, Verma K. Pulmonary coccidiomycosis in New Delhi, India. Infection. 2012 Dec;40(6):699-702.
Goel N, Khanna S. Automated blood culture systems. The Ganga Ram Journal 2012;2(5):287-93.
Raveendran R, Wattal C, Oberoi JK, Goel N, Datta S, Prasad KJ.. Utility of GenoType MTBDRplus assay in rapid diagnosis of multidrug resistant tuberculosis. Indian Journal of Medical Microbiology 2012; 30(1): 58-63
Datta S, Wattal C, Goel N, Oberoi JK, Raveendran R, Prasad KJ. A ten years trend analysis of multi-drug resistant blood stream infections caused by E.coli and K.pneumoniae in a tertiary case hospital. Ind J Med Res. 2012;135:907-12.
Datta S, Wattal C, Sethi PK, Buxi T, Jain D. Use of John Cunningham virus polymerase chain reaction in the diagnosis of progressive multifocal leucoencephalopathy - a rare presenting manifestation in an HIV-positive patient. Indian J Med Microbiol 2012;30(2):239-41.
Wattal C, Goel N. Ethical issues on carrying out research on archived samples. Indian J Med Microbiol 2012;30(2):249-50
CONFERENCES AND WORKSHOPS
Annual Pre Conference workshop (2012)on "Automation in Microbiology and molecular work flow solutions" under the auspices of '36th National conference of Indian Association of Medical Microbiology'.
Annual conference of Delhi Chapter meet of Indian Association Of Medical Microbiologists - Pre-conference workshop, 24th March 2011. Organized by Dept. of Clinical Microbiology & Immunology Sir Ganga Ram Hospital, New Delhi. Topic: Hospital infection control: Principles & Practices
XI-HISICON, 2011 Pre-conference workshop, 9thFebruary, 2011. Organized by Dept. of Clinical Microbiology & Immunology Sir Ganga Ram Hospital, New Delhi. Topic: 'Antimicrobial Stewardship'
VACANCY ADVERTISEMENT
Urgent requirement for Temporary posts at Sir Ganga Ram Hospital, for the Research Project entitled "Capacity Building and Strengthening of Hospital Infection Control to detect and prevent antimicrobial resistance in India" funded by AIIMS, Delhi/ICMR/CDC, USA .
Advertisement Date: 16.01.2017
S. No.
Name of the Post
Eligibility
Salary (Consolidated)
Age Limit
1.
Senior Research Fellow
M.Sc (Life Science)/Master in Social Work (MSW)/BVSc./B.Pharma with 2 years research experience Or MBBS/BDS/MVSc./M. Pharma degree holders.
Rs. 36,400 /-
Upto 45 years
2.
Junior Nurse

Essential:

 

Matriculation or its equivalent from a recognized Board

Certificate in general Nursing and Midwifery from a recognized institution or equivalent qualification for male nurse.
Should be registered 'A' grade Nurse & Midwife with a state Nursing council or equivalent qualification for male nurse.

Rs. 17,040 /-
Between 18 and 30 years.
3.
Laboratory Technician

Degree in Science from a recognized university

12th class pass with science subject (in 10+2 system) or intermediate (science)or equivalent from a recognized university/institution
Diploma in Medical Laboratory Techniques from a recognized institute; and
One year experience in a medical laboratory.

Rs. 17,040 /-
Between 18 and 30 years.
4.
Data Entry Operator

Degree of a recognized university or equivalent;

Should possess a speed of not less than 8000 key Depression per hour for data entry work

Rs. 17,040 /-
Between 18 and 30 years.
5.
Laboratory attendant

12th with Science

Experience in medical Laboratory

Rs 14,910/-
Between 18 and 30 years.
Applications should be submitted in person/ or by post/ or by email, along with a covering letter specifying the name of the post applied on the envelope to the following address:
Dr. Chand Wattal, Chairman & HOD,
Deptt. of Clinical Microbiology & Immunology,
Sir Ganga Ram Hospital, Rajinder Nagar, New Delhi. 110060
Email: [email protected]
Important:-
Application must be filled in the prescribed format (Attached along with advertisement).
Incomplete applications or applications without prescribed format or received after due date will not be considered.
Only shortlisted candidates will be invited for interview. No TA/DA will be given for the same
No enquiries shall be entertained in this regard after due date
Last date of receiving the Application is 02.02.2017. (05.00 PM)