Introduction
Endocrinology is an emerging specialty of medicine. It deals with various hormone disorders. These disorders are the commonest among non - communicable diseases, yet the awareness about them is low in general population. To create public awareness and provide comprehensive treatment about various endocrine and metabolic diseases, a new state-of-the-art department of endocrinology and metabolism has been established in this hospital which was inaugurated on 2nd March, 2000 by Dr. S.K. Sama, Chairman, Board of Management, Sir Ganga Ram Hospital.
Diabetes and Obesity Clinic
Thyroid Clinic
Bone Health clinic (Osteoporosis)
Growth clinic
Andrology Clinic (Impotence, Infertility and Hirsutism)
Endocrinology Clinic
Facilities available:
Round the clock endocrine services
General OPD on Tue &Friday 10:30 - 11:30 AM
Daily Private OPD 12 - 4 pm
The department is soon going to launch Diabetes Prevention Programme .
Endocrinology: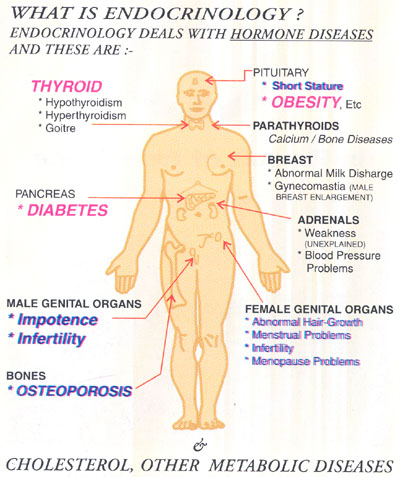 Diabetes:
The numbers of diabetics in the world is very rapidly increasing esp. in India, where there are about 40 million diabetics. The number of diabetics in metro-cities (e.g Delhi) has been reported to be as high as 16%, thus reaching epidemic proportions. Diabetes mellitus is the commonest metabolic disorder in the world . The prevalence of diabetes in highest among Asians especially Indians. Due to rapid urbanization, cultural changes and changing socio-economic status the incidence of diabetes in metro cities is now reported to be as high as 16% reaching epidemic proportions.
Diabetes is the commonest cause of blindness, kidney failure, heart attacks and gangrene of limbs. This department is especially equipped to provide state-of-the-art management for diabetes . The department is equipped with an independent diabetes laboratory with latest equipment including mini vascular lab , for on the spot assessment of all complications of diabetes . The available spot investigative facilities are :
HbA1c
Urinary micro-albuminuria
Total cholesterol and trglycerides
Body composition analysis
Assessment of autonomic neuropathy
Peripheral vascular studies
Facilities for ambulatory insulin infusion shall be available very soon.
The basic aim of diabetes management is to improve quality of life and prevent/delay complications as for as possible. The department is striving hard in this direction. The department interacts very closely with the other departments like - Gynae. & Obst. , Orthopaedics, Neurosurgery, Vascular Surgery, Ophthalmology, Cardiology, Nephrology etc. in order to provide comprehensive endocrine management.
EYE
Diabetes is the commonest cause of blindness in working age group.
Diabetic retinopathy(Leading to blindness)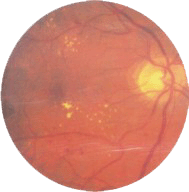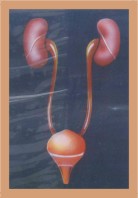 KIDNEY
it is also the commonest cause of Kidney failure.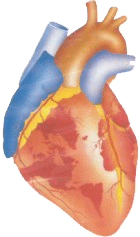 HEART
Heart Attacks are three times and Paralysis/Strokes are 3 to 5 times more common among diabetics.
Complication of Heart (Leading to heart attack)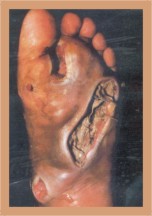 LEGS & FEET
The incidence of Amputations exp. of legs and feet is 17 times more common in diabetics.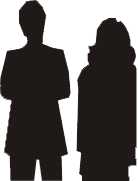 SEXUAL DISORDERS
Sexual problems are much more common in male diabetics.
Sexual problems
Brain & Nerves
Paralysis / stroke
Pain / Burning sensation over palms, soles & legs
DIABETES
Diabetes is a symptom free disease at onset. It usually takes 5-10 years before it is diagnosed. It is preceded by a prediabetic stage which is called Impaired Glucose Tolerance (IGT) which also last for 5-10 years before progressing to frank diabetes. It is during this pre-diabetic stage (IGT) that long term complications of diabetes start appearing. Hence, it is important to identify the high risk group at earliest and start treatment to prevent/dealy diabetes and its complications.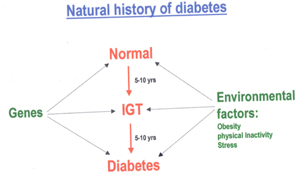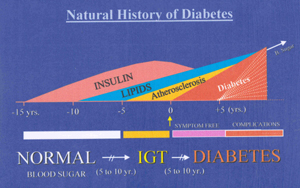 SELF ASSESSMENT FOR DIABETES
01.
Is there any family history of diabetes ?
Yes
02.
Are you over weight ?
Yes
03.
Are you over 40 years of age ?
Yes
04.
Is your job sedentary ?
Yes
05.
Is your waist hip ratio more than one ?
Yes
06.
Did you have diabetes during pregnancy ?
Yes
07.
Do you suffer form high Blood Pressure ?
Yes
08.
Do you have high cholesterol levels ?
Yes
09.
Were you under/ over weight at birth ?
Yes
10.
Does your blood sugar go up during stress ?
Yes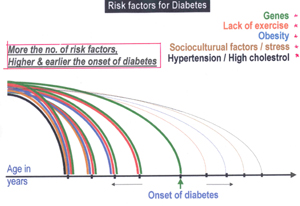 Thyroid
Thyroid diseases are common especially in women. These are :
Hypothyroidism
Swelling of body
Weight Gain
Lethargy
Weakness
Cold Intolerance
Excessive Hair Fall
Poor Memory
Low Sexual Desire
Joint /Body Pains
Menstrual Irregularity
Dry Skin
Chronic constipation
Depression

If you are having any two of the above you may be suffering from Hypothyroidism
Thyrotoxicosis
Weight Loss
Marked Weakness
Heat Intolerance
Prominent Eyes
Excessive Sweating
Nervousness
Tremors of Hands/Body
Palpitation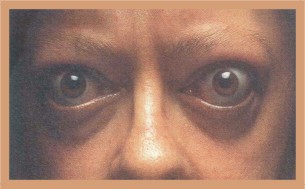 Goitre
Enlargement of Thyroid Gland is called Goitre. It may be due to Cancer, or other diseases of Thyroid.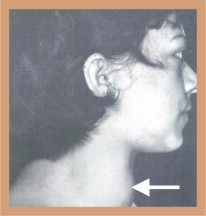 Obesity
Obesity is the mother of all diseases. It is a preventable and treatable condition. The Complications of obesity are as follows :
Depression
Disturbed/Excessive sleep
Stroke
Breathlessness
High Cholesterol/Blood Pressure
Heart Attack
Diabetes
Gall Stone
Cancer
Impotence/Infertility
Arthritis
More prone to Accidents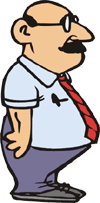 Male sexual problems
Common male sexual problems are:
Impotence
Infertility
Male Breast Enlargement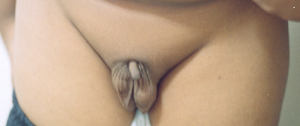 Female sexual problems
Abnormal Hair-Growth on face and other parts of the body.
Infertility
Menstrual Problems
Menopause Problems
Abnormal Milk Discharge from Breast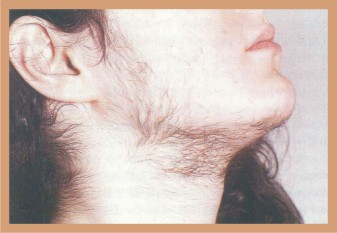 Osteoporosis
It is a disease where there is thinning/ weakening of the bones and it leads to fracture with minimum trauma. Even forceful cough can produce fracture in severe osteoporosis. It is the fracture of the hip and vertebrae which immobilizes the patient and is most dreaded. Osteoporosis is a preventable and treatable condition. Majority of the patients remain unrecognized and undiagnosed till fracture develops. It is more common in females esp. after the age of 40-45 yrs.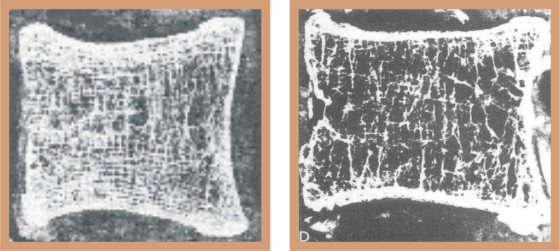 Normal & Osteoporotic Bone
SELF ASSESSMENT FOR DIABETES
01.
Is there any family history of frequent fractures ?
Yes
02.
Are you a post menopausal woman ?
Yes
03.
Are you taking eltroxin/ steroids?
Yes
04.
Is your physical activity less than normal ?
Yes
05.
Is your diet low in milk products ?
Yes
06.
Are you suffering from Arthritis/Asthma ?
Yes
07.
Do you smoke or consume Alcohol in excess ?
Yes
08.
Are you under weight ?
Yes
Other Hormone Diseases
Height & Growth Problem
Height of a child is controlled by Growth hormone (GH). Deficiency of this hormone can lead to short stature and if diagnosed and treated in time normal height of the child can be restored.
Disorders of Puberty
Pubertal period is a phase during which child develops secondary sexual characters and transforms to become an adult. Pubertal development problems can lead to either delayed or early onset of puberty.