Laparoscopic, Laser & General Surgery
The Institute of General & Laparoscopic Surgery was very primitive prior to 1972 when radical changes were made and a fresh batch of consultants in all disciplines inducted into the hospital. There has been a rapid continuous growth of this Institute both in manpower, growth of surgical expertise and to provide infrastructure in teaching and research. Today it is one of the Institutes of excellence recognised by both patients as well as the medical fraternity.
The Institute acquired the first laparoscopic surgery set in 1992. This expertise is now available to all the general surgeons who have included video endoscopic surgery in their armamentarium and have a high level expertise not only in biliary tract surgery but the other allied problems tackled by minimal access surgery methodology. This Institute has an extensive experience in doing laparoscopic hernias. The extraperitoneal approach (TEP repair) has now been taught to a large number of surgeons. The expertise in minimally invasive surgery in colo-rectal disease is being pursued with vigour. The special units with consultants taking interest in areas like thyroid surgery, breast surgery and colo-rectal surgery have also been demarcated. Three special clinics are being conducted in the Institute of general & laparoscopic surgery.
Breast Clinic
Colo-Rectal Clinic
Thyroid & Parathyroid Clinic
The academic activities of the Institute were reinforced when it obtained accreditation from the National of Examination for providing training to the DNB candidates. The faculty of the Institute including retired consultants form a well knit team, for the didactic as well as practical training of the students. The track records of the Institute has improved over the years reaching 100% pass figures for the year 1997. The programme for their academic content and professional improvement is unique, comprehensive recognised as a role model in the country. The faculty not only consist of active visiting consultants but large number of retired consultants working in tandem and taking considerable load of teaching of the postgraduate students.
The thrust of the consultants in the Institute is on the complex abdominal surgery, laparoscopic surgery, thyroid and breast surgery. These areas are undergoing a phase of development and shall form the future expansion zones of the surgical fields. Oncology surgery is a part of Institute of surgery and takes up a considerable part of the repertoire. In this endeavour, the help provided by the Institute of Critical Care Medicine has been of great help. The Institute is involved in innovation and rapid progress to better performance in the near future. The Institute of general & laparoscopic surgery is regarded as the mother of all surgical specialties and continues to hold its own pride of place even in the face of stiff competition from its own "progeny". 2006 has been a good year for the Institute that has shown an impressive growth over the period.
The statistics speak for themselves. The total number of admissions and operations have shown a growth of 16.2% and 17.9% respectively over the previous year and the Institute has maintained an envious mortality rate of less than 1%. A striking feature has been the increase in the number of day-care procedures, which are not only economical but also result in an early return to normal activity for the patients. Approximately 40% of the total operations were laparoscopic procedures, which has also contributed to the increase in the number of day care surgeries. The largest operative groups are related to the gall bladder, hernias, colo-rectal and skin & soft tissues.
The Institute has also been active on the academic front with the faculty travelling all over India as well as abroad to participate in various surgical conferences and CME programs. The participation has been in the form of lectures and paper presentations but also in conducting workshops. The Institute also holds and conducts the MRCS examination for the Royal College of Surgeons of Glasgow in the hospital premises, which has now become an annual feature. Members of the faculty have served as examiners for the MRCS as well as for the DNB general & laparoscopic surgery examination. Members of the faculty have also been honored as reviewers for some of the major international journals.
The Institute continues to maintain the ongoing DNB (general surgery) programme and admits two young aspiring surgeons every year. The postgraduate students have a rigorous training schedule which includes a busy academic programme which is strictly followed and the results speak for themselves - being 100% in the current year. The postgraduates are not only trained for patient management but also take part in mandatory research activities. The continuing evolution of medical science in general and the surgical specialties in particular is challenging enough for the faculty to be on its toes to keep abreast with the best in the world. The Institute of general & laparoscopic surgery pledges to continue its efforts in improving its results with a goal to provide the best healthcare for its patients and maintain the pride of place Sir Ganga Ram Hospital enjoys among its peers.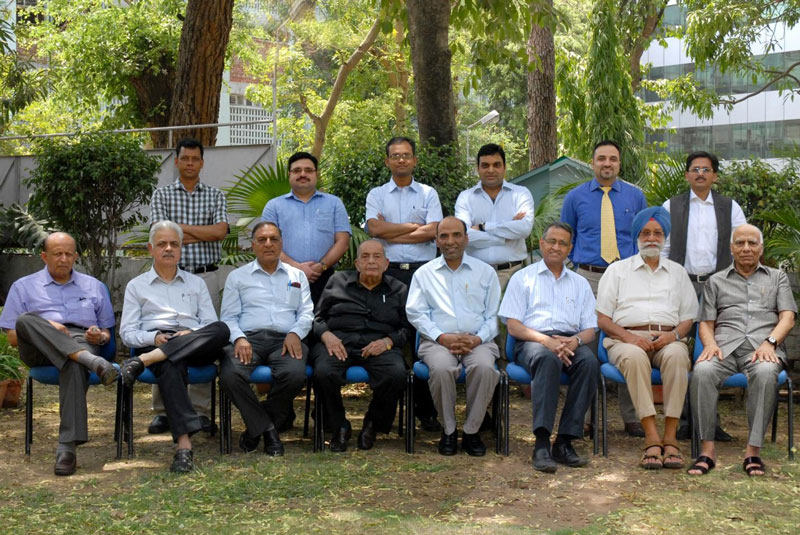 Sitting (from left to right) Dr. C. S. Ramachandran, Dr. Vinod K Malik (Co-Chairman), Dr. Vijay Arora (Chairman), Dr. K C Mahajan, Dr. Brij B Agarwal (Vice-Chairman), Dr. R Sarangi, Dr. T Singh, Dr. K C Mittal
Standing (from left to right) Dr. Srikrishna Das, Dr. Pramoj Jindal, Dr. Ashish Dey, Dr. Manish K Gupta, Dr. Taha Mustafa, Dr. Tarun Mittal
The Institute ofgeneral & laparoscopic surgeryforms the basis of surgical support system ofSir Ganga Ram Hospital, New Delhi. The Institute is staffed with a very competent and renowned faculty.
Dr. Vijay Arora (Chairman)
Dr. Vinod K Malik(Vice-Chairman)
Dr. R. Sarangi(Teaching Coordinator)
Unit I Consultants - Dr. R. Sarangi, Dr. Brij B. Agarwal, Dr. Manish K. Gupta
Unit II Consultants - Dr. Vijay Arora, Dr. C.S. Ramachandran, Dr. Pramoj Jindal, Dr. Srikrishna Das
Unit III Consultants - Dr. Vinod K Malik, Dr. Taha Mustafa, Dr. Tarun Mittal, Dr. Ashish Dey
LAPAROSCOPIC SURGERY
The Institute of General & Laparoscopic Surgery pioneered the start of laparoscopic surgery in the institution in 1991 and maintains its leadership due to continuous internationally acclaimed innovations and development of new techniques. Laparoscopy has allowed surgeons to perform the same procedures as in traditional open surgery, using small incisions (keyhole surgery) instead of large incisions. Major benefits of these surgeries are no large scars, reduced postoperative pain, reduced hospital stay, quicker return to normal physical activities and early return to work. Apart from establishing all laparoscopic procedures as routine the Institute due to its leadership in innovation of laparoscopic surgery, it is the only Institute to conduct even breast surgery laparoscopically. The Institute has been internationally recognized as a pioneer in enhancing the safety of laparoscopic surgeries due to innovations developed here.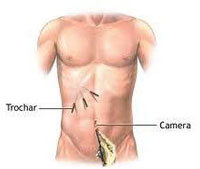 COLO-RECTAL SURGERY
The highlights of colo-rectal surgeries are developing newer investigations and therapeutic techniques in the surgeries for piles, fissures, fistulas and carcinoma rectum. Advancing the imaging techniques of defecography and the anal physiology studies involving manometry have resulted in the performance of advanced anal surgeries of Stapled Anopexy and STARR which was done in Asia for the first time in this Institute.

BARIATRIC (WEIGHT LOSS) SURGERY
Obesity is a multifactorial disease due to accumulation of excess fat in the body. It refers to a spectrum of problems of excess weight, ranging from mild overweight to severe obesity. Obese people are more likely to develop reflux disorders and heartburn, high blood pressure, diabetes, arthritis, some cancers including prostate, breast, cervix and ovarian cancer, snoring and suffer sleep disorders, fatty liver disease , menstrual irregularities and infertility, depression and adjustment problems in society. With the epidemic of obesity no longer confined to the west, the demand for bariatric surgery has been on the increase. The focus is on Laparoscopic Roux-en-Y Gastric Bypass and Sleeve Gastrectomy. The benefits of laparoscopic surgery become particularly important as far as bariatric surgery is concerned. Weight loss surgery is almost guaranteed to help you lose weight, but like all good tools, it works best in the hands of a worker who is well trained.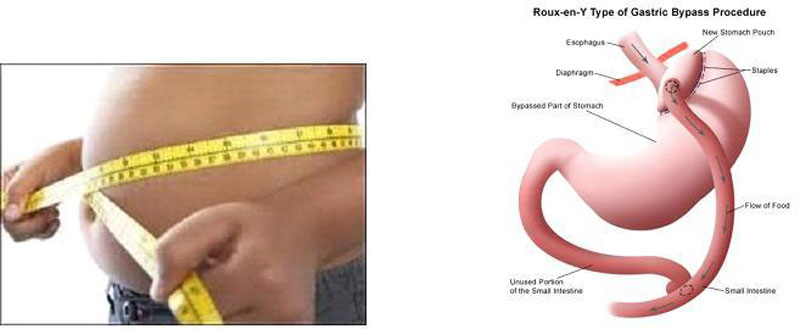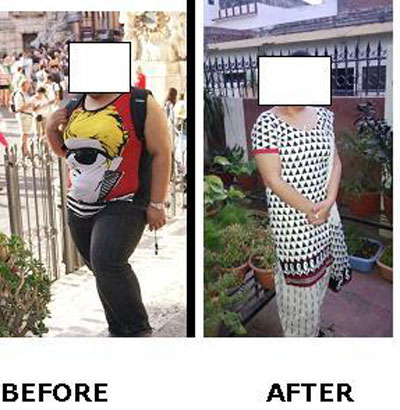 Minimally Invasive Thoracic & Foregut Surgery
Thoracoscopy is a minimally invasive diagnostic technique that provides access to the thoracic cavity for evaluation of intrathoracic pathology without surgical intervention. Intrathoracic structures can be visualized better with thoracoscopy than with an open thoracotomy. Thoracoscopy provides minimally invasive access to important diagnostic information with a very low incidence of complications. Esophageal cancers, lung cancers and stomach cancers can be treated through this technique.
ROBOTIC SURGERY
Robotic surgical techniques are being utilized in all the specialties areas that continues in General & Laparoscopic Surgery where it is of immense help in colorectal, bariatric & endo thoracic surgeries. It brings the benefits of minimal invasive procedures, precise detail and excellent outcomes.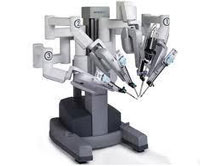 NEWS
Congratulations to Dr. Vijay Arora for being awarded the title of "ADJUNCT PROFESSOR" conferred by National Board of Examinations (NBE), being presented by Vice-President of India at Convocation Ceremony of NBE for his outstanding contribution in teaching in General Surgery.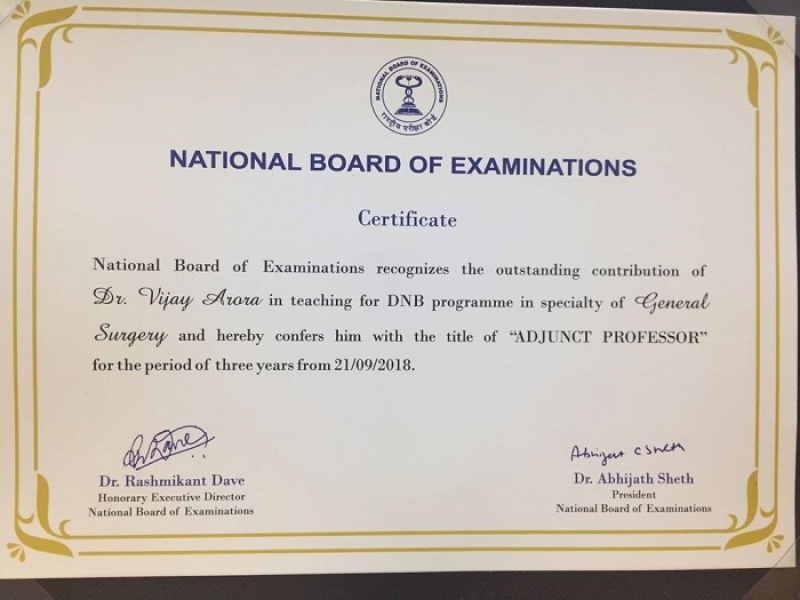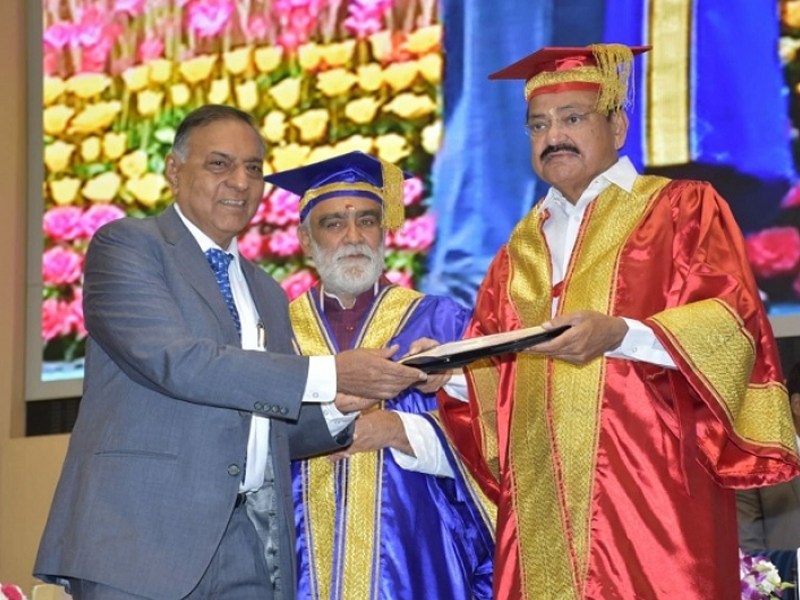 Dr. Vijay Arora (Chairman of Institute of General Laparoscopic Surgery) Honored.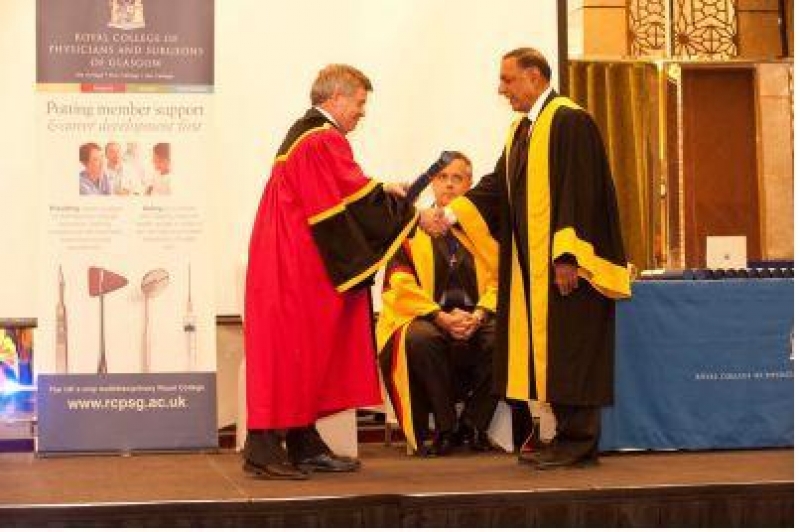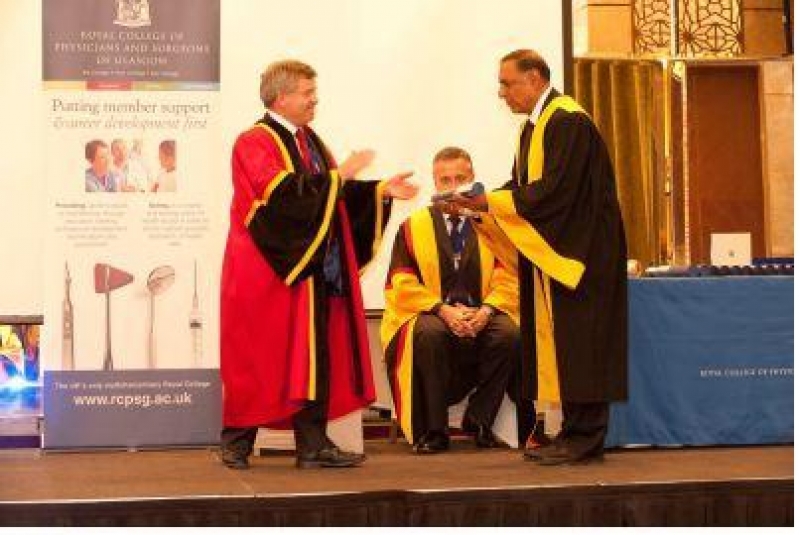 The Royal College of Physician and Surgeon of Glasgow conferred the degree of Honorary Fellow of the RCPSG on Dr. Vijay Arora, Chairman of Institute of General & Laparoscopic Surgery, SGRH. The award was conferred in a ceremony at Dubai on March 14, 2012.
DR VIJAY ARORA HONOURED IN PUNE  The International College of Surgeons awarded the prestigious R.G. Ginde Memorial Oration 2010 to Dr. Vijay Arora who has been with the International College since 1982 and served in various capacities including Vice-President of the College. Dr. Vijay Arora presented his research work and experience in evaluating and treating constipation, piles and the new entity "Obstructive Defecatory Syndrome". The use of stapler gun and the necessity of doing pressure studies and defecography were highlighted. The Oration delivered in Pune on 27th November 2010 was very well received and appreciated. The Institute of general & laparoscopic surgery congratulates Dr. Vijay Arora on the commendable achievement.
First operation for fistula using Fistula Plug carried out by Dr. Vijay Arora in Sir Ganga Ram Hospital on 26th Feb 2008.
Operations for fistula till now results in excision (removal) of fistula. This is usually done in two stages and leaves large wounds, which need daily dressing and can take upto 6 weeks to heal. The new procedure of "Plugging the Gap" using the Fistula Plug makes sure that there is no large wounds. This plug fills up the fistula cavity. No daily dressing of any large wound is required. It takes approximately 3 weeks to heal.

Advantages of Fistula Plug
Non-invasive
Little pain
Early recovery & Less morbidity
Short Hospitalization
NO RISK of Incontinence
'Biological' closure & Minimal foreign body reaction
Success rates up to 87%
Can be used again after a failure
Disadvantages of Fistula Plug
High Cost - The cost of the plug is on higher side which becomes a deterrent for a few.
Failure in 10-13% (recurrence)
But even in these patient with recurrence, this procedure can be repeated without any harm/risk.
Endoscopic (Colloquially known as Laser Surgery) Breast Surgery (No cut or scar on the breast for breast tumor surgery)
Our Institute has pioneered for the first time in India the technique of removing benign breast lumps and doing breast biopsies without any cut or scar on the breast. This is done by the minimally invasive buttonhole surgery. The breast tumor is approached from the invisible portion of armpit. This ensures accurate localization and complete removal of the lump without any cut or scar on the breast. The lady can resume her activity and all functions on the same day of surgery itself. There is no need of any dressings or special precautions. Apart from preservation of breast appearance this approach also has other advantages. There is no disturbance in the nipple-areola sensation. There is no chance of any pain in future during breast-feeding. This technique has been accepted by the international scientific community and published in the apex journal of Endoscopic Surgery. It is an innovation and advance in cosmetic breast surgery. Ours is the only institution doing it in India.

DNB Surgical forum classes
Organized by the Institute for the exam going studentsof Surgery under the banner of 'DNB Surgical Forum'. This was conducted successfully for the 6th consecutive year. Eminent teachers from across reputed Medical colleges of Delhi were part of the faculty. This was held under the aegis of Institute of general & laparoscopic surgery and the Institute of Academics, SGRH.
DNB in General Surgery
Institute of General & Laparoscopic Surgery holds a two-year DNB course in General Surgery. Two candidates are taken every year. The candidate rotates through all the three units and other surgical specialties and a well-structured teaching programme is conducted for these DNB students. The Institute has been the pioneer of DNB program in the institution. The consultants from the Institute are the examiners as well as the inspectors of the various DNB programs, thus contributing greatly towards academic and research training.
Academic Program
TEACHING
The academic programme for postgraduate students includes formal lectures, case discussions, seminars, Journal Clubs, experience in the wards and outpatient Institute and in the operation theatre. Seminars / journal clubs are held on a weekly basis in which a postgraduate student, assisted by a consultant, presents a surgical topic.
REQUIREMENTS
Log books: Postgraduate students record all operations (assisted or performed) in their log books which are countersigned by the consultants.
Case Records: The postgraduate record daily case notes as well as admission case notes in the patient's case sheet.
Attendance: A minimum attendance of 75% is mandatory.
EXAMINATIONS
Board examinations : The DNB examinations in General Surgery are normally held twice a year. Our postgraduate students take the examination in August, there being only one batch of students admitted per year.
Internal examinations: Internal examinations are held twice a year. The examination is based on the format of the DNB examination.
DUTIES
Postgraduate students of all years perform on-call duties which average 6 per month under the guidance of a senior resident. The duties involve attending to emergencies in the ward as well as in the Casualty.
OUTPATIENT TEACHING SCHEDULE
Postgraduate students attend outpatient clinics twice a week along with the rest of the unit in which they are posted.
TEACHING WARD ROUNDS
In addition to daily ward rounds, teaching ward rounds are conducted by the consultants as per the following schedule:
POSTINGS
Postgraduate students rotate through the various surgical specialties as per the following schedule:
| Posting | Duration |
| --- | --- |
| Parent Surgical Unit | 1 year |
| Minimal Access Surgery | 6 weeks |
| Surgical Gastroenterology | 2 months |
| Urology | 2 months |
| Plastic Surgery | 2 weeks |
| Paediatric Surgery | 2 weeks |
| Neurosurgery | 2 weeks |
| Orthopaedics | 2 weeks |
| CTVS | 2 weeks |
| ICU | 2 weeks |
| Pathology | 2 weeks |
| Other Surgical Units | 2 months |
| Parent Surgical Unit | 3 months |
SEMINAR / JOURNAL CLUB
Time:1:15 pm (Saturday) Venue:Seminar Room / Auditorium
Training program for the super-specialty students (Plastic Surgery, Paediatric Surgery, Cardiac Surgery)
Students from these specialties while on rotation will attend the regular teaching programs of the Institute.
The following subjects will be covered during their stay in the Institute: -
Inflammation, Abscess, Cellulitis, Sepsis, Shock, Haemorrhage, Wound healing tumors – Benign and Malignant, Systemic General Surgery – Overview (Abdominal wall, GI, Hepatobiliary – pancreatic, Genito-urinary, Thyroid, Breast, Regional lymph nodes, upper and lower limbs).
Lectures on the following topics will be delivered by the faculty members :
Abdominal wall anatomy, its relevance in relation to abdominal wall hernia
Septic shock : Pathophysiology and its management
Anatomy of venous system of lower limb and management of chronic venous insufficiency
Buerger's disease
Lymphatic drainage of breast. Discuss concept of sentinel node biopsy in breast cancer
Parotid tumors. Management of high grade parotid tumors presenting with facial palsy.
Audit
Facilities, processes, protocols and patient outcome in the Institute of General & Laparoscopic Surgery are under constant peer review by consultants of the Institute. There are regular (monthly) Institute meetings to present and discuss difficult medical cases; morbidity and mortality discussions and interdisciplinary discussions are held whenever necessary for difficult decision making. A medical audit of annual admissions, operations, annual growth, list and number of procedures (organ wise), mortality and morbidity details is done every year and measures taken to assure quality care.
Examination Centre
The Institute conducts the following international examination
Intercollegiate MRCS (Glasgow) PART 3 Examination in Surgery, The Royal College of Physicians and Surgeons of Glasgow. The examinations are usually held in September every year, for further details you are suggested to visit their website (www.rcpsg.ac.uk).
Publications
Pelvic Floor Dysfunction: Reinventing the Spokes of the Wheel. JIMSA 2012; 25(1) :7
Inguinal Hernia Surgery-Sin Win Trends from Recurrence Deterrence to Pain Wane. The Ganga Ram Journal 2012;2(5);260-264.
Research that we are not doing, being pigeons tackling parallax and caveats to Miranda. The Ganga Ram Journal, 2013, Vol 3, Issue 1. Pg 43-45
Malignancy of parathyroid: An uncommon clinical entity. Indian Journal of Endocrinology and Metabolism.2013; 17(2):329-331.
Malnourished children and mal-administration. http://www.bmj.com/content/345/bmj.e8131/rr/620362
Scientist sues Nobel assembly for awarding medicine prize to wrong people.http://www.bmj.com/content/345/bmj.e8414/rr/619952
Reducing the 'carbon footprint' of our practice. http://www.bmj.com/content/345/bmj.e8243/rr/620203
Innovations in Endosurgery—Journey into the Past of the Future. To Ride the SILS Bandwagon or Not?Indian J Surg. 2012;74(3):234-241
Single-incision laparoscopic surgery (SILS): Current practice-based concerns. The Ganga Ram Journal 2012;2(3);172-180
Current Debates in Surgery – A Cross Sectional Study amongst Indian Surgeons.Indian J Surg. 2012;74(3):213-2
Laparoscopic management of Frantz tumour The Ganga Ram Journal 2012;2(4);227-231
Prospective Randomized Controlled Trial to Study the Safety of a Parachute! Quo Vadis ? Caveamus Medicus. Vest Deus Tecum? JIMSA 2012; 25(1) :9
Can Yoga Improve the Outcomes of Surgery for Haemorrhoids? A Prospective Randomized Controlled Study. JIMSA 2012; 25(1) :37-40
Scoring systemsin evaluation of constipation and obstructed defecation syndrome (ODS). JIMSA 2012;25(1);57-59
A rare case of hypercalcaemia due to parathyroid carcinoma, The Ganga Ram Journal 2011;1:23–25
Bariatric surgery: Development, current status and the future, The Ganga Ram Journal 2012;2:85–91
Acute Appendicitis: Can appendectomy wait? The Ganga Ram Journal Vol 1, No.1, 2011
Primary mucormycosis of abdominal wall: A rare fungal infection in a immunocompetent patient. Indian Journal of Surgery, Vol 72, Suppl 1, 306-308, 2011
Understanding pain abdomen: Anatomical considerations, The Ganga Ram Journal 2011;1:123–127
A comparative clinical and biochemical evaluation of dexamethasone in modulating the inflammatory response in minimal access surgery—A randomized controlled study, The Ganga Ram Journal 2011;1:178–183
How to reduce postoperative pain after laparoscopic surgery? The Ganga Ram Journal 2011;1(5): 295-296
Reminder of the metrics of endosurgical innovation. Arch Surg. 2011 Sep;146(9):1108.
Efficacy of turmeric (curcumin) in pain and postoperative fatigue after laparoscopic cholecystectomy: a double-blind, randomized placebo-controlled study. Surg Endosc. 2011 Dec;25(12):3805-10.
Stapled transanal rectal resection (STARR): Results of the first Asian experience. The Ganga Ram Journal 2011;1(3);118-122
Do dietary spices impair the patient-reported outcomes for stapled hemorrhoidopexy? A randomized controlled study. Surg Endosc. 2011 May;25(5):1535-40.
Two port laparoscopic ventral hernia mesh repair: an innovative technical advancement. Int J Surg. 2011;9(1):79-82.
Energized dissection, energized hemostasis. Arch Surg. 2010 Oct;145(10):1021
Letter – Fate of manuscripts declined by the British Journal of Surgery (P.450 – 454). Br J Surg, 2010 (Online Ahead of publication-http://www.bjs.co.uk/details/correspondence/766984/journalViewCorrespondence.html)
Inguinal hernia repair – Challenges beyond zero recurrence. Saudi J Gastroenterol. 2010 Jan-Mar;16(1):1-2.
Yoga and medical sciences. JIMSA 2010;23(2) 69-70
Women in surgery. Arch Surg. 2010 Feb;145(2):210.
Laparoscopic management of pancreatic Insulinoma . A case Report. Sir Ganga Ram Hospital Newsletter Vol 14 no1(April-June2010).
Laparoscopic Total Colectomy for Ulcerative Colitis. A case report. Sir Ganaga Ram Hospital newsletter Vol 14 no 1 ( Jan-March 2010).
Use of ultrasonic shears in thyroidectomy – a note of caution. ANZ J Surg, 2010;80:114–115.
Traditional polypropylene and lightweight meshes in totally extraperitoneal inguinal herniorrhaphy. Int J Surg, 2010;8: 44–47.
Geek-speak on "peek port": hybridizing a hybrid technique not Geeks peak. Surg Endosc. 2010 Jan;24(1):232-3.
Umbilicus, navel, belly button-Vitruvian guide for esthetic cosmetics: a Da Vinci code for beautiful informed consent. Surg Endosc. 2010 Jan;24(1):236-8.
Patient safety in laparoscopic cholecystectomy. Arch Surg. 2009 Oct;144(10):979; author reply 979.
Letter 3: Randomized clinical trial of antibiotic therapy versus appendicectomy as primary treatment of acute appendicitis in unselected patients (Br J Surg 2009; 96: 473-481). Br J Surg. 2009 Oct;96(10):1225.
Laparoscopic biliary tract injury prevention: zero tolerance, error free performance. Surg Endosc. 2010 Mar;24(3):728-9. Epub 2009 Jul 25.
Outcomes with thyroidectomy: what are they?-patient-reported voice quality, not merely nerve preservation. Surg Endosc. 2010 Mar;24(3):735-7. Epub 2009 Jul 25.
Nomenclature of abbreviated acronyms (Naa...)-caveamus surgeones. Surg Endosc. 2010 Mar;24(3):724-5. Epub 2009 Jul 16.
Recurrent laryngeal nerve, phonation and voice preservation-energy devices in thyroid surgery-a note of caution. Langenbecks Arch Surg. 2009 Sep;394(5):911-2
Endoscopic varicocelectomy by extraperitoneal route: a novel technique. Int J Surg. 2009 Aug;7(4):377-81. Epub 2009 Jun 21.
Patient Safety in Laparoscopic Cholecystectomy-Arch Surg. 2009 Oct;144(10):979
A self-tailored hernia mesh using lightweight material: a note of caution-res ipsa loquitur. Surg Endosc. 2009 Jul;23(7):1684-5.
Recurrent laryngeal nerve, phonation and voice preservation-energy devices in thyroid surgery-a note of caution. Langenbecks Arch Surg. 2009 Sep;394(5):911-2; author reply 913-4. Epub 2009 May 14
Informed consent in an era of informed socio-political landscape – a disclaimer? An empowering tool! or our Savior. Surg Endosc. 2009 May;23(5):1158-60.
Tattoo – a navigational tool, a lighthouse for biomolecular level precision in Surgical Endoscopy – Newton's Apple or Eve's. Surg Endosc. 2009 May;23(5):1166-7.
Prospective double blind randomized controlled study comparing heavy weight and lightweight polypropylene mesh in totally extra-peritoneal repair of inguinal hernia – early results. Surg Endosc. 2009 Feb;23(2):242-7
Informed consent in an era of informed socio-political landscape – a disclaimer? An empowering tool! or our Savior. Surg Endosc. 2009 May;23(5):1158-60.
Prospective double blind randomized controlled study comparing heavy weight and lightweight polypropylene mesh in totally extra-peritoneal repair of inguinal hernia – early results. Surg Endosc. 2009 Feb;23(2):242-7
Laparoscopic Ventral Hernia Repair: Innovative Anatomical Closure, mesh insertion without 10 mm trans-myofascial port and atraumatic mesh fixation – a preliminary experience of a new technique. Surg Endosc. 2009 Apr;23(4):900.
Risk of communicating "TEP related infertility risk" is an opportunity and not a 'Cinderella concern' any more. Surg Endosc. 2008 Jun;22(6):1557-8.
Spontaneous rupture of iatrogenic (postinguinal herniorrhaphy) venovenous malformationmanagedendoscopically. J Laparoendosc Adv Surg Tech A. 2008 Feb;18(1):80-3.
Surgical pilgrimage - the need to avoid navigation through drains, medicine or 'medisin': our notes on NOTES. Surg Endosc. 2008 Jan;22(1):271-2.
Transaxillary endoscopic excision of benign breast lumps: a new technique. Surg Endosc. 2008 Feb;22(2):407-10.
Factors influencing development of subcutaneous carbon dioxide emphysema in laparoscopic totally extraperitoneal inguinal hernia repair. J Laparoendosc Adv Surg Tech A. 2008 Apr;18(2):213-6
Laparoscopic totally extraperitoneal repair of inguinal hernia: a policy of selective mesh fixation over a 10-year period. J Laparoendosc Adv Surg Tech A. 2008, Apr;18(2):209-12.
Minimally invasive colorectal surgery. JIMSA 2007
New inventions and innovations in Endoscopic Surgery. JIMSA 2007
Fast Track Surgery: Current Concepts. JIMSA 2007
Ethics for surgeons: the role of trainees, surgical innovations and the informed consent. JIMSA 2007
Laparoscopic Surgeon and Basics of Technology- Is There a Need to Revisit the Classrooms? JIMSA 2007
Role of diagnostic laparoscopy in patients of chronic abdominal pain. JIMSA 2007
Communication skills –An area of concern in medical education. JIMSA 2007
Laparoscopic Cholecystectomy without using any energy source – Journal of Laparoendoscopic & Advanced Surgical Techniques DOI: 10.1089/lap.2006.0142 Volume 17, Number 3, 2007
Are energy sources required in laparoscopic cholecystectomy? Or should they be stand by. Surg Endosc, 2007, Epub Mar 13 DOI: 10.1007/s00464-007-9259-z
Anatomical footprint for safe laparoscopic cholecystectomy without using any energy source – a modified technique. Surg Endosc, 2007, Epub May 4 DOI: 10.1007/s00464-007-9320-y
Transaxillary endoscopic excision of benign breast lumps – A new technique. - Surgical Endoscopy DOI : 10.1007/s00464-007-9435-1
Man-Machine interface, a paradox of technology. Is the Black Box (BB) concept an angel or a demon? - Surgical Endoscopy DOI: 10.1007/s00464-007-9439-x
Inflammatory variant of a well-differentiated retroperitoneal liposarcoma. Indian Journal of Cancer, Jan – Mar 2006, Vol 43, Issue 1, Pages 35-37.
Comparison of some trace elements concentration in blood, tumor free breast and tumor tissues of women with benign and malignant breast lesions: An Indian study. Environ Int. 2006 Mar 6
Laparoscopic management of gallstone presenting as obstructive gangrenous appendicitis. J Laparoendosc Adv Surg Tech A. 2005 Dec;15(6):627-9.
Biomonitoring of organochlorines in women with benign and malignant breast disease. Environ Res. 2005 Jun;98(2):250-7.
Giant pseudocyst of the anterior abdominal wall following mesh repair of incisional hernia: a rare complication managed laparoscopically. Hernia. 2006 Apr;10(2):192-4. Epub 2005 Sep 1.
Laparoscopic surgical management of perforative peritonitis in enteric fever: a preliminary study. Surg Laparosc Endosc Percutan Tech. 2004 Jun;14(3):122-4.
Subcutaneous carbon dioxide emphysema following endoscopic extraperitoneal hernia repair: possible mechanisms. J Laparoendosc Adv Surg Tech A. 2004 Oct;14(5):317-20.
Endoscopic totally extraperitoneal repair of incarcerated inguinal hernia. Hernia. 2005 May;9(2):120-4. Epub 2004 Oct 29.
Retroperitoneoscopic heminephrectomy of a horseshoe kidney for calculus disease. Surg Laparosc Endosc Percutan Tech. 2004 Jun;14(3):172-4.
Endoscopic total extraperitoneal management of Amyand's hernia. Hernia. 2004 May;8(2):164-5. Epub 2003 Nov 19.
Gastroscopic-assisted laparoscopic cystogastrostomy in the management of pseudocysts of the pancreas. Surg Laparosc Endosc Percutan Tech. 2002 Dec;12(6):433-6.
Laparoscopic management of abdominal complications in ventriculoperitoneal shunt surgery. J Laparoendosc Adv Surg Tech A. 2001 Jun;11(3):167-70.
Laparoscopic surgery in hepatic hydatid cysts: a technical improvement. Surg Laparosc Endosc Percutan Tech. 2001 Feb;11(1):14-8.
Laparoscopic surgical management of giant post-traumatic lymphocele involving sacrum and the lower extremity. J Laparoendosc Adv Surg Tech A. 2000 Dec;10(6):341-5.
Laparoscopic transabdominal repair of hernia of Morgagni-Larrey. Surg Laparosc Endosc Percutan Tech. 1999 Oct;9(5):358-61.
Umbilical hernial defects encountered before and after abdominal laparoscopic procedures. Int Surg. 1998 Apr-Jun;83(2):171-3.
Two-port laparoscopic cholecystectomy: an innovative new method for gallbladder removal. J Laparoendosc Adv Surg Tech A. 1998 Oct;8(5):303-8.
Modified shouldice technique: a rapid and safe method of inguinal hernia repair. J Indian Med Assoc. 1988 Nov;86(11):292-5. No abstract available.
Syndrome of intestinal pseudo-obstruction. J Indian Med Assoc. 1986 Feb;84(2):64-5. No abstract available.
Gram-negative septic shock in surgical patients. J Indian Med Assoc. 1985 Jun;83(6):188-91. No abstract available.
Caecal volvulus. J Indian Med Assoc. 1985 Feb;83(2):53-5.
Role of uroflowmetry in elderly patients without any symptoms of bladder outlet obstruction. Indian J Surgery, 1985 Vol 53. 7:452-456
Effect of low molecular weight Dextran in the prevention of peritoneal adhesion in Guinaepigs. Indian J Surgery, 1979, Vol 41,6:331-335
Services Provided
Treatments and procedures performed in the Institute of General & Laparoscopic Surgery includes the following:
Thyroid
Hemithyroidectomy, Total thyroidectomy, Completion thyroidectomy, Parathyroid, Excision of single parathyroid adenoma, Endoscopic parathyroidectomy, Total parathyroidectomy, Submandibular gland excision, Superficial parotidectomy, Total parotidectomy, Drainage of parotid abscess
Breast
Excision biopsy of breast lump, Endoscopic breast lump excision, Breast lump incision biopsy, Wide local excision of breast lump, Wide local excision of breast lump + axillary clearance, Subcutaneous mastectomy, Modified Radical mastectomy, Simple mastectomy, Microdochectomy, Drainage of breast abscess, Endoscopic excision of breast lump
Abdomen
Open & Laparoscopic Cholecystectomy, Laparoscopic Roux-en-y hepatico-jejunostomy, CBD Exploration, Open Choledocholithotomy, Distal pancreatectomy, Cyst-jejunostomy, Cyst-gastrostomy, Whipple's operation, Distal pancreatectomy, Laparoscopic transhiatal esophagectomy, Esophageal diverticulectomy, Enucleation of leiomyoma esophagus, Radical gastrectomy, Feeding gastrostomy, Laparotomy and repair of duodenal ulcer, Laparotomy with under running of bleeding peptic ulcer pyloric exclusion, Lap assisted resection and anastomosis, Lap repair of small bowel perforation, Laparoscopic adhesiolysis, Laparoscopic assisted splenectomy, Laparoscopic Splenectomy, Ileostomy, Closure of ileostomy, Repair of small bowel perforation, Splenectomy, Closure of small bowel perforation, Jejunal stricturoplasty, Feeding jejunostomy, Duodenojejunostomy, Appendicectomy, Drainage of appendicular abscess
Colon and Rectum
Right hemicolectomy, Subtotal colectomy, Seton revision, Colovesical fistula, Rectal biopsy, Hartman's procedure, Thiersch Wiring for rectal prolapse, Laying open of low fistula in ano, Laying open of high fistula in ano + seton tie, Seton Removal, Incision and drainage of perianal abscess, Lateral sphincterotomy, Abdomino-perineal resection, Caecostomy, Colostomy closure, Examination under anaesthesia, Laying open of high fistula in ano, Laying open of residual anal fistula & Seton removal, Excision of fistula-in-ano, Incision and drainage of ischiorectal abscess, Anal dilation, Anal canal reconstruction, Excision of perianal nodule, Digital hemorrhoidal artery ligation, Doppler hemorrhoidal dearterialization, Seton replacement, Core excision of fistulous tract, Fistula repair by gracilis myocutaneous flap, Fissurectomy, Anal polypectomy, Laparoscopic assisted colectomy, Laparoscopic assisted APR, Endoscopic Stapled Haemorrhoidectomy, Laparoscopic left colectomy, Laparoscopic assisted colostomy, Laparoscopic abdominal rectopexy, Laparoscopic anterior resection, Laparoscopic appendectomy, Laparoscopic excision of ovarian cyst, Exploratory Laparotomy + biopsy, Diagnostic Laparoscopy, Diagnostic laparoscopy converted to open laparotomy, Laparoscopic assisted excision of retroperitoneal tumour, Exploratory Laparotomy, Diagnostic Laparoscopy + biopsy, Diagnostic laparoscopy with adhesiolysis, Exploratory laparotomy with adhesiolysis, Exploratory laparotomy with repair of liver laceration, Laparoscopic extraction of abdomen foreign body, Laparoscopic deroofing of hydatid cyst, Laparotomy with TAHBSO, Laparoscopic omentectomy, Omental resection, Drainage of abscess, Ovarian cystectomy, Retroperitoneal mass,
Hernia
Open inguinal mesh hernioplasty, Mini mesh hernioplasty, Litchenstein mesh repair of inguinal hernia, Anatomical repair of hernia, Onlay mesh repair of hernia, Inguinal herniotomy, Shouldice repair of inguinal hernia, Bassini repair of inguinal hernia, Repair of femoral hernia (preperitoneal approach), Mayo's repair (double breasting) of hernia, Mesh repair of hernia, Abdominoplasty, Parastomal hernia, Mesh repair of spigelian hernia, Mesh repair of incisional hernia, Laparoscopic transabdominal preperitoneal repair of inguinal hernia, Laparoscopic intraperitoneal inlay mesh repair, Laparoscopic transabdominal preperitoneal repair of inguinal hernia, Laparoscopic transabdominal preperitoneal repair of ventral hernia, Endoscopic total extraperitoneal repair of inguinal hernia, Laparoscopic TEP repair of femoral hernia, Laparoscopic intraperitoneal onlay mesh repair, Laparoscopic Mayo's repair with meshplasty, Laparoscopic transabdominal preperitoneal repair of incisional hernia
Urology
Nephrectomy, Nephrolithotomy, Pyelolithotomy, Extended pyelolithotomy, Retroperitoneoscopic nephrectomy, Ureterolithotomy, Orchiectomy, Orchidopexy for undescended testis, Circumcision, Excision of hydrocele sac, Debridement of Fournier's gangrene scrotum, Pyeloplasty, Palomo's operation, Testicular biopsy, Vasectomy, Eversion of hydrocele sac, Excision of epididymal cyst, Excision of haematocele sac, Laparoscopic adrenalectomy, Laparoscopic pyeloplasty, Laparoscopic pyelolithotomy, Laparoscopic ureterolithotomy, Laparoscopic ligation of varicocele, Laparoscopic orchiectomy, Laparoscopic orchiectomy,
Vascular and Lymphatics
Amputation of digits, Below knee amputation, Insertion of drain (CT Guided), Fasciotomy, Transmetatarsal amputation, Removal of infected mesh, Bullet extraction, Trendelenburg's procedure with stripping of SV & multiple phlebectomies, Tongue biopsy, Endoscopic sub-fascial ligation of varicose veins
Skin And Soft Tissue
Excision of lump, lipoma, parasitic cyst, sebaceous cyst, ganglion, wart. Incision biopsy, Excision biopsy, Incision & Drainage, Excision of carbuncle, Lymph node biopsy, Wedge excision of ingrowing toe nail, Removal of foreign body, Repair of torn ear lobule, Exploration of sinus, Wide excision, Excision of pilonidal sinus, Drainage of pilonidal abscess, Excision and primary closure of pilonidal sinus, Secondary suturing of wound, Debridement wound, Split skin grafting, Wound Exploration
Secretariat
Mrs. Pooja Pant
Institute of General & Laparoscopic Surgery
Sir Ganga Ram Hospital
New Delhi
Tel No: +91-11-42251317 Fax: +91-11-42252329
Email:

[email protected]