Assembly and release of paramyxovirus(es) from host cell

Principal Investigator – Dr. Anuja Krishnan (Department of Science & Technology)

 

Other missions of Department of Research is to advance educational research and to train the next generation of scholars to focus on specific areas of research for advancement of medical science as well as promotion of basic science research, for development of cutting-edge Science & Technology. Towards this end, a Summer Training Program was envisaged.

Summer Training Program

The department conducts a short – term summer training program (2-monthly and 6-monthly) for post-graduate students from different Universities. This program has been designed based on the existing areas of research strength in the hospital to enhance linkages between the SGRH researchers and outside organizations, both nationally and internationally.

Currently, we are providing training on techniques associated with molecular biology (Real-time PCR, PCR, Spectrophotometer), Immunology (Flow cytomtery, ELISA, Western), handling eukaryotic culture (mammalian cell-lines, bacteria,/yeast cultures) that are related to in the fields of Oncology, Neurology, Transplantation and other related subjects. Application form is enclosed in the link. Please download the form and submit as informed.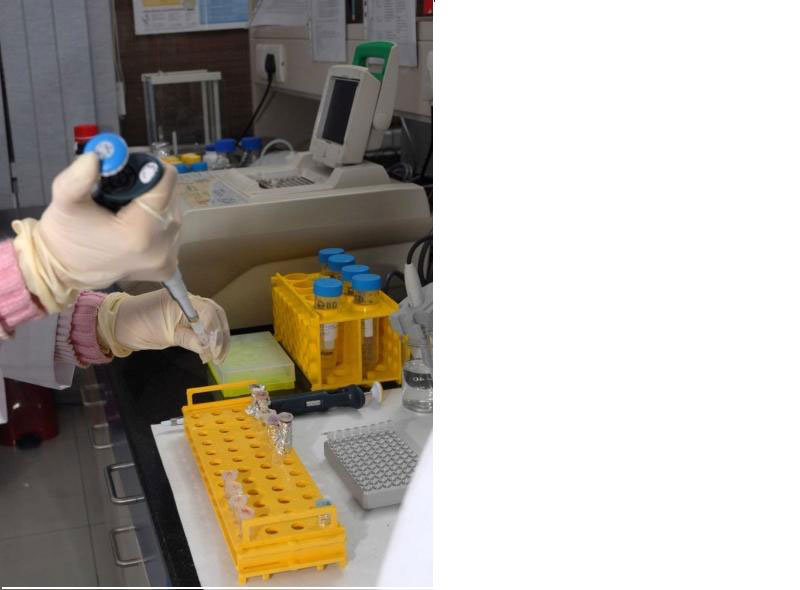 Short-Term Training Program - Format
PhD Program
Sir Ganga Ram Hospital conducts its PhD program in affiliation with Guru Gobind Singh Indraprastha University (GGSIPU) Delhi in the School of Medicine & Para Medical Health Sciences (USMPMHS). This University was established by Government of NCT of Delhi under the provisions of Guru Gobind Singh Indraprastha University Act, 1998 along with its Amendment in 1999.The University is recognized by University Grants Commission (UGC), India under section 12B of UGC Act. It is an affiliating and teaching University that aims to facilitate and promote studies, research and extension work in emerging areas of higher education with focus on professional education in the disciplines of engineering, technology, architecture, management, medicine, pharmacy, physiotherapy, nursing, education, law, journalism and mass communication, etc. It has been accredited A Grade" by NAAC during Feb - March 2007.
The University provides the doctoral degree under various schools of Sciences: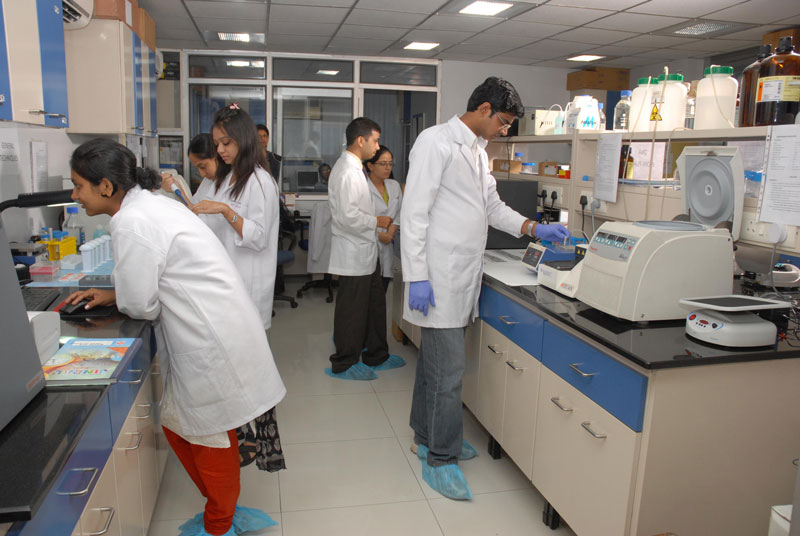 Sir Ganga Ram Hospital is affiliated to GGSIPU as an Approved Research Centre since June 2007.  Our program is designed to produce scholars who have the capability to enhance intellectual understanding of medical science theory and effectively transmit this knowledge for patient care.
The PhD program is being coordinated by the Department of Research. Currently, 7 students from various departments such as Genetic Medicine, Medical Oncology etc are registered for the PhD program. The details of recognised supervisors, scholars enrolled and other information are as mentioned in the links herein.
SGRH fosters fundamental creative discoveries and innovative research strategies to protect, improve human health and the same time promote the highest level of scientific integrity accountability and social responsibility in the conduct of biomedical research. Thereby,Department of Research is also engaged in an administrative effort to process and maintain the records of research projects undertaken at the hospital. All research project applications are submitted to the department for administrative vetting with respect to financial and legal matters and for keeping record as well as onward transmission for further processing.
Processing of Clinical Applications
Investigator-initiated projects (for extra-mural funding)
In the normal course the above applications are simultaneously forwarded to the Ethics Committee, Finance and Legal departments for their respective clearance. However, in case the Principal Investigator (PI) wishes to seek advice of the Research Committee, the applications are first submitted to the said committee for scientific inputs. Once the application is amended according to the advice the Research Committee, it is forwarded for approval to the above mentioned committee/ department for clearance.
Investigator-initiated projects (for intra-mural funding)
Those investigator-initiated projects that require support from intra-mural resources of Sir Ganga Ram Hospital are first directed by the department to the Research Committee.  The latter may constitute a Project Review Sub-Committee of experts, if needed. Once the approval of the Research Committee is obtained, the applications are forwarded to the Ethics Committee for ethical clearance.  Once cleared, the applications are forwarded to the department for fund release. All research projects supported through intra-mural funding undergo periodic scrutiny by a Monitoring Committee (appointed by the Research Committee) for evaluation and progress.
Trials sponsored by Pharmaceutical Companies 
Applications sponsored by pharmaceutical companies are forwarded initially to the department for financial and legal vetting followed by clearance by the Ethics Committee.
The Department of Research of Sir Ganga Ram Hospital is kept informed and involved at all times about the research projects being undertaken in the hospital.
The procedure of submission of projects for Ethics/Legal/Finance is mentioned in the link below. Also attached is the form for submission of project proposals to Department of Research.
Epigenomic characterization of triple negative breast cancer and its role in tumor micro-environment

Principal Investigator: Dr. Sangeeta Choudhury

Funding Agency: Department of Biotechnology
Towards the understanding of immunoregulatory and immunotolerant effect of immunosuppressive drugs in Living Donor Liver Transplant recipients

Principal Investigator: Dr. Sangeeta Choudhury

Funding Agency: ICMR under "Grant-in-aid of DHR.
Clinical Significance of Cancer Stem Cell Markers and Its Proteins in Glioblastoma

Principal Investigator: - Dr. Dheeraj Mohania

Funding Agency: Indian Council of Medical Research
Towards the understanding of molecular pathogenesis of Amyotrophic Lateral Sclerosis: a comprehensive profiling of the protein quality control machinery of peripheral monocytes

Principal Investigator: Dr. Vibha Taneja

Funding Agency: Indian Council of Medical Research
Cytotoxic effects and amyloidogenic potential of disease-associated variants of transthyretin and screening of therapeutics for transthyretin amyloidosis in a humanized yeast model

Principal Investigator: Dr. Vibha Taneja

Funding Agency: Department of Biotechnology
Expression profile of angiogenesis-related genes in Pediatric Acute Lymphoblastic Leukemia

Co-Investigator: Dr. Veronique Dinand

Chairman : Dr. D. S. Rana
Advisor : Prof. N. K. Ganguly
Coordinator : Dr. Sangeeta Choudhury

University School of Medicine & Para Medical Health Sciences
University School of Basic & Applied Sciences
University School of Biotechnology
University School of Environmental Sciences
University School of Chemical Technology

The Research Committee

Role of Research Committee: To encourage and facilitate ethical and quality research that should be published in reputed journals. Good research will finally help in good patient care

The Research Committee provides leadership and supervises all research activities to support the efforts of the institution in developing future research. The Research Committee is headed by Dr. D. S. Rana, Chairman, Board of Management, chaired by Prof. N. K. Ganguly, co-chaired by Prof. N. C. Nayak, Dr. Samiran Nundy, and vice-chaired byDr. I. C. Verma.

Other members include:

Key roles of research committee are:

Research Development Program (RDP) initiated with the aim to provide financial support (a grant-in-aid) and thus encourage and augment research in our hospital. The committee invites proposals from investigators to start a pilot study that will lead to a major project development which will be funded by government funding agencies. RDP projects approved and sanctioned till date are mentioned in the link attachment herein.

Future Plans

Recent Publications (2009-2012)